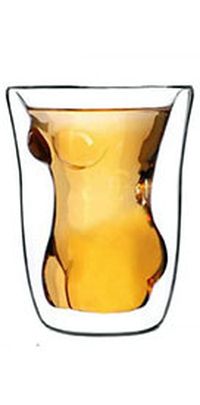 Original gravity: 11,8 % by weight
Alcohol content: 5.0 % by volume
Bottle capacity: 0.33 l
For centuries the Bavarian brewers understand their craft and brew Pilsner beers therefore excellent. But it was a Bavarian brewmaster, who has brewed in Pilsen Pilsener beer after the first kind. The fine gloss, light-yellow Ayinger beer smells fine Hallertau hop flavor (this is used only in the Ayinger beers!). The beer is fermented and therefore highly first draft in lean, but also mild and extant in the body. Our beer impresses by the flowery aroma of hops and shows a pronounced bitter aftertaste that fades quickly.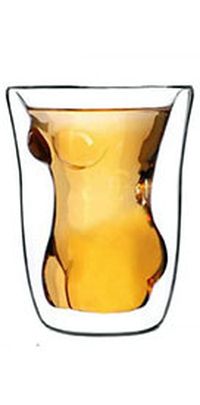 Original gravity: 11,8 % by weight
Alcohol content: 5.1 % by volume
Bottles of: 0,5 l
Smell and taste of wheat beer yeast-unclear are characterized by a fine ale and a yeast perfume unmistakable selbaren, accurate banana flavor.
In first draft it is full-bodied, very soft and mild with a good champagne like liveliness. A light, typical wheat taste is expressed, the bitterness is barely noticeable. The sparkling refreshing Ayinger Brau-Weisse will impress every wheat connoisseur right away.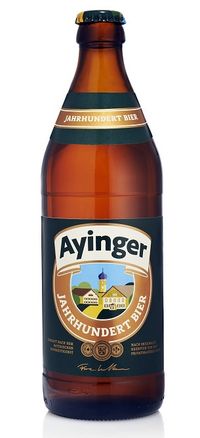 Original gravity: 12.8 % by weight
Alcohol content: 5.5 % by volume
Bottle capacity: 0.5 l
This beer was firstable brewed for the 100th anniversary of the brewery in 1978. It is golden yellow color with a slightly yeasty, honey-like smell, taste spicy and full bodied in first draft, in the main trunk mild and soft with a fine recency and ends with a well-rounded bitterness. It is an especially drinkable and harmonious.
In August 2009, the Oeko-Test magazine tested 46 German brands. The Ayinger-century was assessed by the jury of the consumer magazine as the best and was winner.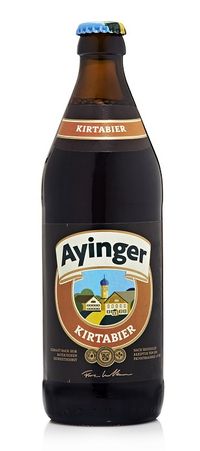 Original gravity: 13.8% by weight
Alcohol content: 5.8% by volume
Bottles of 0.5 l
In the development of the manufacturing process, the master brewer consulted old recipes. The Kirtabier can be classified as a separate Maerzen and Dark Export beer. It is brewed due to one of the most festive days in Bavaria - for church anniversary -. The intensive two-mashing process with the malt filling of three malts gives the beer its warm brown color and a balanced, strong, hearty malt accented bouquet. The wholesomeness of our Kirtabier is characterized by a high degree of fermentation, a pleasant liveliness and a clearly perceptible bitterness. The Kirtabier is "premium cloudy", that is unfiltered with the full basement taste for serving.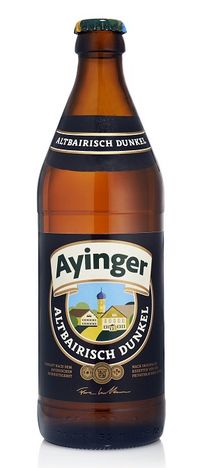 Original gravity: 12.8% by weight
Alcohol content: 5.0% by volume
Bottle capacity: 0.5 l
Up to World War II, the dark beer was the predominant type of beer in the Munich area. Especially the hard water of the region has produced this special feature. Michael Jackson, world-famous English writer has, in his book "Beer International" Ayinger Altbairisch darkness follows aptly described: "A good example of its kind, almost impenetrably dark, golden-brown glow when you hold it against the light, and with warm aroma, malty flavor reminiscent of coffee and finish. It is brewed from five kinds of malts - two of them kilned dark -. And it is only lightly hopped "It is made in the traditional two-mash process.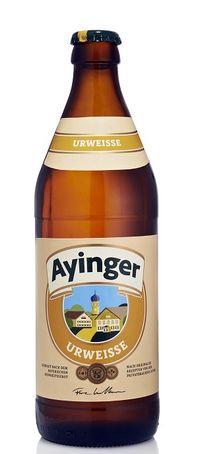 Original gravity: 13.3 % by weight
Alcohol content: 5.8 % by volume
Bottle capacity: 0.5 l
The combination of fresh wheat and dark malt awards often great fullness and complexity ... "the world-famous English beer writer Michael Jackson.
This also applies to the Ayinger Ur-Weisse, a strong amber-colored, yeasty wheat beer with a machine. The beer is strong and malty aroma by the first draft. The top fermented, yeasty flavor is unmistakable. The beer has plenty of liveliness and a little bitter. The fruity, malty sweet aroma will convince.

Original gravity: 16.5 % by weight
Alcohol content: 7.0 % by volume
Bottles of: 0.33 l
Ayinger Weizenbock
The Ayinger Wheat Bock is brewed consuming using four different malts in the two-mash method. It offers a refreshing, slightly spicy flavor and the unique, typical banana flavor.
The recency pleasant tingles slightly on the tongue. The wheat beer sweetness is initially dominant, where they finish quickly fades. The strength of the Ayinger wheat Bocks you realize it does not initially, but the full flavor can guess that there probably is more to it.
From ProBier Club of Weizenbock was voted "Beer of the Month for November 2008." A great distinction which we are very proud of!